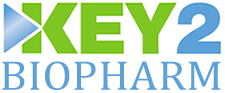 Nicola McCall
Nicola has been working in the life sciences sector for 21 years. She founded Phacilitate, a specialist pharma and biotech conference organiser, in 2001 selling the business 11 years later. Her focus over those years was on content development, commercial planning, sales and marketing management and implementation, and project management.
Having run over 250 meetings on an international basis, Nicola has worked across multiple therapeutic areas, and has wide knowledge of the issues faced at all stages of the drug development pipeline. She has also focused in on emerging approaches such as cell and gene therapies.
Nicola launched Key2 Biopharm in 2012 and has since been consulting on commercial strategy and planning, marketing and sales planning, integration and delivery, and event management.
Dean Robinson
Dean has over 25 years experience in design and marketing, and has worked on numerous national and international projects. Dean's clients have included Forest Laboratories, ICI, Kimberly-Clark Healthcare, Nortel, BBC, Hasboro, Reed Exhibitions, Clarion Events, IRC and many, many more. As one of the founders of Phacilitate he was responsible for the complete branding and marketing of the company up until the sale in 2012.



"Nicola has the invaluable combination of deep sector knowledge, practical marketing and business development experience, and ability to identify readily applicable solutions. Nicola has optimized our sales and marketing platform to achieve significant, sustainable and measurable improvements in commercializing our products and services"

Elisa Manzotti, Publisher, Future Science Group